Blade Hand Dryers - The Most Powerful & Modern On The Market
Our air blade hand dryers (airblade hand dryers) are some of the most powerful and advanced washroom technology on the market today.
We have numerous awards including a Noise Abatement Society Quiet Mark award. Our Gorillo Ultra blade hand dryer is hugely popular. Used by businesses of all sizes, from high street coffee chains to major exhibition spaces. The NEC in Birmingham boasts Gorillo Ultras in every bathroom.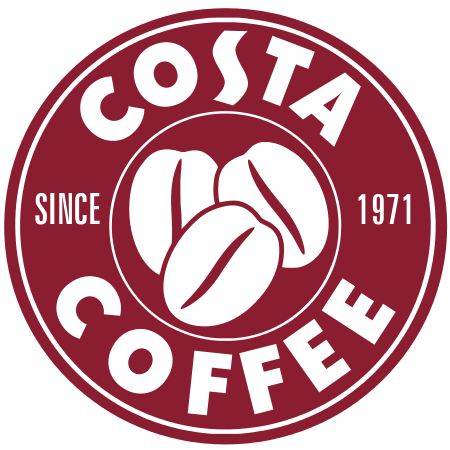 "Being a busy food and beverage business the reliability of the services we provide in store are paramount. Your blade dryers have proven to exceed our expectations in this respect whilst also being low maintenance."
Jade Colfer-Coleman
New Stores and Business Development Manager
Blade dryers: packed with pioneering airflow technology
Blade dryers – regarded as the pinnacle of bathroom innovation. Plugged full of futuristic tech, making them efficient, highly durable and incredibly hygienic.
A dream come true for facilities managers, janitors and office managers. Blade hand dryers are energy efficient and save you money. In fact, our Gorillo hand dryer costs less than 0.02p per use.
The brushed motor on the Gorillo model has more than ten times the life of a standard dryer motor. This makes it one of the most robust and eco-friendly hand dryers on the market today.
Hygiene is prioritised thanks to the speedy 'hands in' airflow system. Moisture is scraped from both sides of the hands in a matter of seconds. Thereby minimising residual water droplets that can carry harmful germs.
Many of our blade hand dryers are fitted with a HEPA filter that is especially designed to eliminate airborne bacteria. Making them a crucial investment for premises where food and drink are served.


Gorillo Junior blade hand dryer.
The lowest blade hand dryer price around
Blade hand dryer prices are often outrageously high, and that can be off-putting for businesses considering a bathroom upgrade.
We think that sophisticated washroom technology should come with a fair price tag, which is why you won't find a more competitively-priced selection of blade dryers in the UK than ours.
The importance of hand hygiene
Making it easy for your bathroom users to wash and dry their hands effectively is one of the most important ways you can prevent and contain the spread of harmful bacteria.
How blade hand dryer technology can improve hand hygiene
The leading causes of flu and food poisoning are nasty germs and bacteria. These are usually at their highest concentration inside public and communal washrooms.
One of the quickest ways to reduce the levels of bacteria on users' hands is by investing in a blade hand dryer with an integrated high efficiency particulate air (HEPA) filter. The HEPA filter sifts out over 99% of harmful particles from the air before using it to dry hands. This is a highly effective way to improve hand hygiene in public venues or places of work.
How to use a hand dryer with blade technology
Blade dryers have revolutionised the hand dryer market. Providing a perfect solution to the age-old conundrum of how to make hands dry faster.
They may not sound very friendly, but using a hand dryer with blade technology is incredibly easy.
Hands-in blade dryers are engaged by moving the hands in a downward motion into the dryer cavity. While moving the hands slowly up and down, the dryer will blast them with a powerful jet of air. Removing all traces of moisture in 12 seconds or less.
Hands-under blade dryers are operated in exactly the same way as a traditional dryer. Instead of waiting an age for their hands to dry, users are treated to a turbo blast of air. This removes water from their hands at top speed.