Customer Testimonials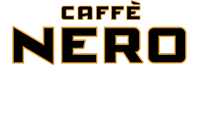 I would thoroughly recommend your product to other parties along with the friendly and extremely professional and efficient team at Handy Dryers.

Ray Murphy


Caffe Nero Development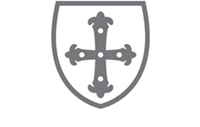 Being a sports club we get through a large amount of paper towels at a cost of £40 per box. We recently purchased a Gorilla Handryer for our changing room area. Not only has it saved us money in the amount we are spending on paper towels, it has also saved us a lot of clearing up of towels that had been dropped on the floor. We have been very impressed with the Gorilla Handryer, so much so we are looking to purchase 2 more.

Suzanne


The Old Whitgiftian Association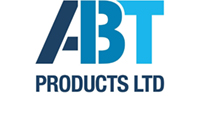 I would thoroughly recommend Handy Dryers comprehensive range of competitively priced hand dryers. Having been offered a free trial of both the Gorillo and the Kangarillo and also another of the market leaders, I felt that the Handy Dryer Kangarillo was as efficient as other more expensive hand dryers currently available and offered the best solution for the space and environment I have installed it in. I found Handy Dryers a very professional and helpful company to deal with. Once again, many thanks.

Gerry


ABT Products Ltd
When we installed our Kangarillo it was an immediate success. The children say that it dries their hands very quickly and so washing their hands doesn't take as long any more. This has to be a very positive way of encouraging all children to wash their hands after visiting the toilet.

Sandra Adair


Finance and Admin Manager
Ringwood Junior School
Thank you so much. Really appreciate your help. The hand dryers are brilliant, by the way. And they look good, too!

Amanda


Gordon's Wine Bar
Just a quick line to thank you for your help when we purchased 3 of these dryers from you recently. They have now been installed and are fantastic. They are quieter than other similar dryers, quicker and with the displayed seconds countdown of usage make the whole process of drying your hands almost a pleasurable event. On top of that they look good and were cheaper as well !! Best regards, Peter Goulding, St. Georges Church Institute Club

Peter Goulding


St. Georges Church Institute Club
I want to say a big thank you for the Gorillo hand dryers you supplied us with recently, they are fantastic. I run two very busy pubs and we've always had a problem with the hand dryers not doing what they are supposed to do - ie dry hands properly. The Gorillo dries your hands perfectly, a great investment. I think it was summed up beautifully by one of our regulars, who after using it for the first time came back in the pub and declared "hand dryers that dry hands, we'll be getting trains that run on time next. " I will definitely be recommending Handy Dryers to anyone who wants to know.

Damien Devine


The Old Red Lion Pub and Theatre, Islington, London
I would just like to say how pleased we are with our new Gorillo hand dryers and also for the service that we received from Handy Dryers. From the initial contact we were given excellent, expert advice and not only did we receive the goods promptly but are really happy with our choice. The Gorillo hand dryers are much better than the ones that they replaced in our building, a lot quieter and look much more futuristic. I would certainly have no hesitation in recommending both the dryers and Handy Dryers.

Tony Field


Fusion People
At Design & Living we only deal with high end suppliers, as we have a saying "Everything we touch is designed" and this is exactly what we get from Gorillo. They have turned a boring but essential piece of hardware kicking and screaming into the world of design. The general public are getting savvy to all things design and oddly enough they tend to judge places they visit by the look of the washrooms - odd but oh so true! So if they see that you are not only concerned that their cleanliness is paramount but also you are design conscious too, then they will be back.

Andy Plume MD


Design & Living Ltd
Brilliant! We came to Handy Dryers after installing Dyson Airblade's that our customers said were just too noisy and kept leaving puddles on the floor. Problem solved, the new Gorillo is clean, quiet and much more hygienic with not a drip on the floor. I am genuinely impressed.

Steven Julian


EXE Property
Case Studies
Caffe Nero
Summer 2012
It is a year since Cafe Nero agreed to purchase the Crocodillo T water collecting mini blade hand dryers. At the time they were trialling a number of hand dryers and looking for a functional, aesthetically pleasing and efficient unit that would serve both their business interests but more importantly keep their customers happy.
The Cafe Nero Operations Team had some exacting and strict performance criteria from what they required from a new range of hand dryers. As a food and beverage business their customer washroom facilities are heavily used and any product they purchase had to be man enough for the job and ensure a positive experience for their customers.
To date, within excess of 50 units being installed in under a year there has not been a single failure or fault recorded and their feedback to us is that their customer experience is also very positive.
In a recent letter to Heat Outdoors Cafe Nero said "our new store programme moves at a very rapid pace and with little or no leading for suppliers and again Handy Dryers have delivered on time on every project which is a credit to your organisation........
..........We will continue to use your product and will be placing an order with you or another year's supply of equipment for our Capital Investment Program for new stores.
I would thoroughly recommend your product to other parties along with the friendly and extremely professional and efficient team at Handy Dryers".
Click here to see the complete testimonial letter:
Old Whitgiftian Association
Summer 2012
This sports club is part of an old school base in South Croydon and were suffering from very high paper towel costs in their washroom and the order of £40 per box. They recently purchase a Gorillo hand dryer for their changing room area and have been extremely impressed by the results.
In a recent letter to us they said "not only has it saved us money in the amount we are spending on paper towels, it has also saved us a lot of cleaning of towels that had been dropped on the floor, we have been very impressed with the Gorillo hand dryers, so much so we are looking to purchase two more.
New Red Lion and Old Red Lion pubs, Islington
Summer 2011
These two extremely busy pubs in central London also stage theatrical events and needed to upgrade their old inefficient hand dryers for something more 21stcentury.
After a lot of consideration and taking a machine on trial they decided to purchase a number of Gorillo hand dryers. In a letter to us late last year they said "the Gorillo dries your hand perfectly, a great investment". We were told that one of their regulars came back in from the washroom all excited that he'd found "hand dryers that dry hands"! "I will definitely be recommending Handy Dryers to anyone that wants to know".
City of Westminster LEA
Spring 2012
Looking after young children's hygiene and welfare in schools has always been a priority and when St. Michaels School were looking for suitable hand dryers for their Reception children's unit they opted for the Crocodillo T in silver. The children love them, the staff love them and best of all there was no mess to clear up afterwards. With the Crocodillo's unique drip collection system the walls and floors of the schools washroom remained clean and safe and the paper towels that required clearing from the floor several times a day were not to be seen again.
The school was so happy that within 6 weeks they returned and doubled their initial order for the older children's changing rooms.
Our Customers
Our customers include many popular, well known establishments including cafes, casinos, hotels, restaurants, football clubs and more. We list many of our happy customers here and encourage you to get in touch, and join these prestigous companies by treating your outlet to some of our fantastic products.

The Arts Club

The Cavalry and Guards Club

Crockfords Club and Casino

Eight Club

Maddox Club

The Bingham Hotel – Richmond

Kensington Roof Gardens

Grange Hotels

Corinthia Hotels

Rab Ha's Hotel – Glasgow

Royal Yacht Restaurants

Ability Group Hotels

Town & Couny Hotels

Ufford Park Woodbridge

The Belfry

NHS

Bae Systems

Best Western Hotel

Grange Hotels

Hard Rock Cafe

Holiday Inn

HONDA

Honeywell

London Tower

Hotel Mandarin

MSD & Be well

Newey & Eyre
Rexel

Royal Academy of Music

The Salvation Army

TopGolf Corporate Solutions Ltd

Mint Hotel

Wagamama

Starbucks

Virgin

University of Oxford

Tate and Lyle

BAFTAS

Arline Services

BBC CMYRU

Boodles

City Electrical Factors

COQ'dArgent

Porsche Dealers

Edmunson Electrical

Garfunkels

Harvey Nichols

The Snow Dome

The O2

The Fish Bowl

Funky Buddah

Quest Interiors

Caledonian Club

High and Mighty
HM Government

Keystone Recruitment

Hurlingham Club

Jameson

Les Abmassadeurs

Brighton Jazz Club

Lucknam Park Hotel

Bluebird Restaurant

Newey and Eyre

RNLI Lifeboats

Zen Architectural

Vendome Mayfair

Westfield London

London Palladium

Moran Hotels

Oceana Club

Wembley Stadium

Taylor Wimpey

Ministry of Sound

Frankie & Benny's

Costa Coffee

Cafe Nero
House of Commons

Chelsea Football Club

Spearmint Rhino

The Langham Hotel, London

London Borough of Richmond Upon Thames

Williams

The Casino at the Empire

Edinburgh International Festival

a-plan insurance

A&A Electrical

Baconinflate

Bose

Calor Gas

95.8 Captial FM

Cosworth

Dermalogica

Environment Agency

Garmendale Engineering Limited

Gaucho

Goodwood

The Rocket Science Group

Busaba Eathai

Wahaca Mexican Market Eating

Youngs

Metropolitan Police

Masterchef

Ping Pong Dim Sum

Proud Camden

Salt Bar
Slush Puppie

Stroods

Tsunami

Westfield Statford City

Moorfield Eye Hospital

Oliver Bonas

McCann Erickson

Nottingham Forest FC

Stirling Medical Centre

Wasabi Sushi & Bento

Love Drinks

The Gore Hotel

Monkey World

Holiday Inn Express

Barts Health NHS Trust

Gourmet Burger Kitchen

Glass & Glazing Federation

Worshipful Company of Bakers

Mattel

Sainsbury's

Speyside Whisky Ltd

Bradford & Bingley

Southampton Airport

Heaven Nightclub

Graff London
Eurostar

Royal College of Art

FedEx Express

The Flitwick Club

Hampshire County Cricket Club

London Academy of Excellence

JB's American Diner

Carluccio's

Victoria Palace Theatre

Hilton

Visa

Experian

The Park Lane Hotel

Crowne Plaza Kensington

Corinthia Hotels International

Oakman Inns & Resaurants

Benugo

The CF Group

Marriott

Ernst & Young

Comfort Hotel

Gourmet Burger Kitchen

Gourmet Burger Kitchen

The Scottish Government

Hilton London Metropole

Four Seasons

The Honourable Company of Master Mariners

Craft Beer Co.

Trip Advisor
So Stobo

Aspers Casino

Gordon Ramsay

First Restaurant Group
J.D. Wetherspoon

Inventive Leisure Plc.

NFU

The Lansdowne Club

Roka Restaurants

Paternoster Chop House

Chiquito

Tesco

Imperial War Museums

Zizzi Ristorante
Tower Bridge Exhibition
Chimi Changa

BOC

Lingfield Park Hotel

McDonalds

Gourmet Burger Kitchen
Specsavers

EDF Energy London Eye

UNICEF

Big Brother

HBSC

Subway

BrewDog

Nandos

The Co-operative
Trump Towers Sisli Istanbul

Seabrook Potato Crisps

Lloyds TSB

Hatton Court Hotel

Thames Rivercruise

Badminton England

Ed's Easy Diner

Sanctuary Spa