Kangarillo 2 ECO Hand Dryer
FREE Delivery on this item!
Economy meter

1714 dries per £1

kW
How is our ECO meter calculated?
We base all figures on a 10 second dry time
We calculate the cost per hour
Avg kW x Price per kWh
We calculate the cost per cycle
Number of dries possible in one hour (360) / the cost per hour
We calculate the total dries per £1
£1 / The cost per 10 sec cycle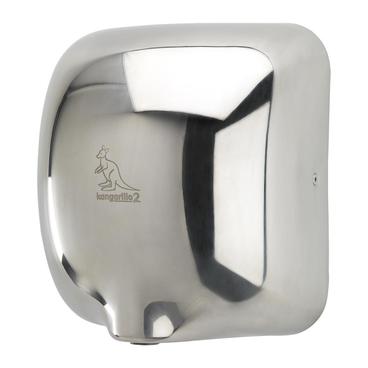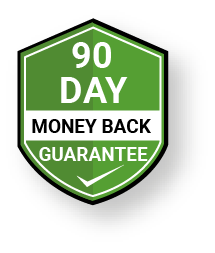 enlarge
Watch the video below to find out more...
FREE Delivery on this item!
Ultra fast hand drying: 10 - 15 seconds
Powerful airflow: 65 metres/second
ECO air sensor: Auto heat adjustment
Automatic operation
4 Colours - Polished or Brushed stainless steel or Enamel Powder Coated (Black and White)


The Kangarillo 2 Eco Hand Dryer has proven to be a reliable and efficient product, we have installed these in many Gourmet Burger Kitchens around the country without any issues. The service and product is second to none and we would recommend this product for all future products.
Micky O'Brien- Meridian Electrical on behalf of GBK
Multi Buys Buy 3+ €203.77 per item (Ex. VAT)
Buy 5+ €193.04 per item (Ex. VAT)
Buy 10+ €187.68 per item (Ex. VAT)
Next Business Day Delivery £10 regardless of quantity
Order before 2pm
Product Info
Tech Spec
Downloads
The Kangarillo 2. Advanced in every way.

Faster

The Kangarillo 2 is inspired by the raw power of nature. Emitting a swirling tornado of fast-flowing air, it can dry soaked digits in as little as 8 seconds. That makes it up to 4 seconds quicker than our original model – a hand dryer to be reckoned with.



Stronger

Equipped with advanced water-blasting technology, the upgraded 600W motor delivers hearty airflow speeds of up to 245mph.

An extension to our powerful and ever-popular Kangarillo range, our customers often choose to install our stainless steel splashback panel to catch stray drips and drops, adding an extra level of cleanliness.



Smarter

This dryer doesn't only rely on brute force – it's designed with your facilities budget in mind.

Super smart, its ECO Air Sensor will detect the ambient temperature of your washroom, then automatically adjust the airflow temperature to keep running costs right down.

The Kangarillo 2 uses as little as 0.6kW per use, making it a financially intelligent choice for offices, bars, restaurants and other busy commercial premises where large overheads can cause even larger headaches.



Better looking

Showcasing the same high level of reliability as our best-selling Kangarillo, the Kangarillo 2 has been aesthetically enhanced with softer contours for added design appeal.

With a compact footprint of only 295 x 325mm, the Kangarillo 2 can fit almost anywhere, keeping washroom access free and easy.

Coming in polished 304 stainless steel, black or white powder coated finishes, the Kangarillo 2 blends in with all kinds of interior aesthetics.



Our two-year warranty

This hand dryer comes with our seal of quality approval and a two-year warranty, including free parts and labour should you need it repaired within the first year of purchase.

Operating Power

220-240 V, 50/60 Hz, 1.4 KW

Warm Air Speed Output

65 m/S

Air Output Temperature

40°C - Where Ambient Temp. below 24° - Automatically adjusted

Motor Type

550W, Brush Type, Dual Ball Bearings

Motor Overload protection

Motor assembly designed with over current fuse, replaceable.

Heater Thermal Protection

Auto Resetting Thermostat turns unit off at 85°C {185°F};
Thermal fuse cut unit off at 142°C {288F}

Drying Time

Less than 10 - 15s

Circuit Operation

Infrared Automatic, self adjusting

Sensor Range

51 mm to 330 mm, adjustable; Standard 150mm +20 mm

Timing Protection

60 seconds auto shut off

Warranty

2 Years (1st Year Parts + Labour)

Noise Level (at 1m)

76 Decibels
You May Be Interested In: