Sterillo Duo - Nominated for the Tomorrow's Cleaning Awards 2022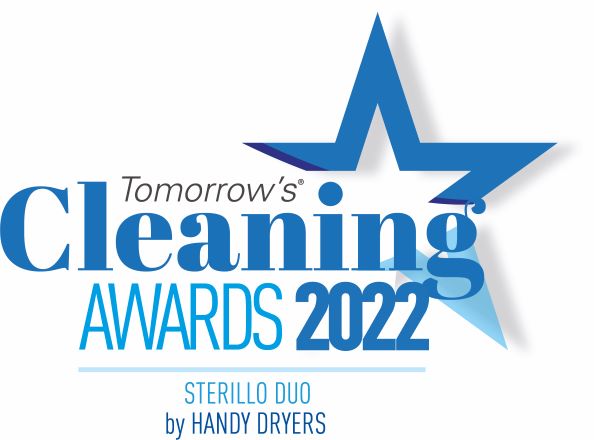 For more than a decade, the Tomorrow's Cleaning Awards have been a celebration of the finest industry innovations and the best time-tested solutions that the cleaning and hygiene sector has to offer.
Martin Wharmby, Editor of Tomorrow's Cleaning and Tomorrow's Cleaning Ireland, said: "The cleaning and hygiene industry has been under the spotlight for the last 18 months thanks to the heroic efforts of our key workers: the cleaning operatives, manufacturers and distributors all helping to keep people safe throughout the pandemic.
"The Tomorrow's Cleaning Awards 2022 offer up the opportunity to celebrate the excellent work of our industry, whether it's a time-tested service or a new product that's been impressive over the last 12 months. As the winners are chosen by our readers, this is a truly open competition where anyone and everyone has the opportunity to shine."
Steve Levy of Handy Dryers, said "We are honoured to have been nominated for the Tomorrow's Clearning Award for 2022. The last two years has been a very challenging period for the industry and I am proud that the Sterillo Duo has become a key part of the future for our industry."
Sterillo Duo - Fast hand dryer and Germ Killing patented technology.
At Handy Dryers we set the bar high in washroom air care with the Sterillo room sanitising hand dryer and Sterillo Uno room sterilisation unit that remove offensive odours instead of just masking them.
Combining advanced germ killing UVC technology with a powerful hand dryers leaves washrooms with a massively reduced level of bacteria and smelling fresh.
Find other press articles on the Sterillo technology


Sterillo hand dryer + Germ & odour control technology.