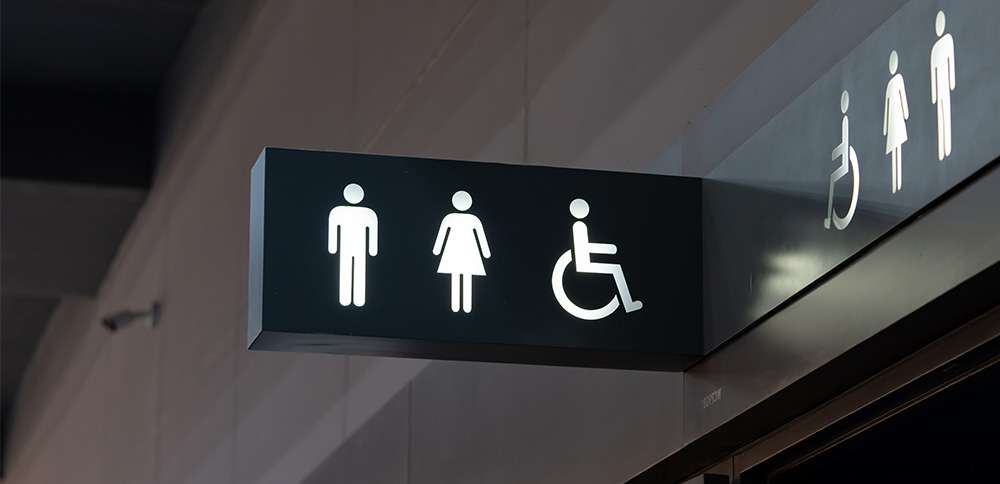 AS SIMPLE AS BLACK, WHITE & STAINLESS STEEL!
Like most things, washroom interiors move with the times and the team at Handy Dryers understand that this means not everyone is after a classic style hand dryer for their facilities.
The design and theme of a washroom is hugely important, and what goes on the walls can impact this in both a positive and negative manor.
Size, shape, noise levels, ECO functionality and colour should all be considered when choosing a new hand dryer.
BOLD BLACK

Elegant and sophisticated, our range of black hand dryers offer a modern and bold alternative for those seeking something abit different. A black hand dryer inside a washroom of any size or shape will give any wall that 'pop' factor, making black hand dryers an ideal choice for disabled washrooms, aiding the visually impaired.
WOWING WHITE

If classic is what you are after, than our large range of white hand dryers, may offer you a solutions. Iconically clinical and smart in asthenic, our white dryers boast modern technology and simplistic outers.
STRIKING STAINLESS STEEL

Striking, strong and hygienic – there's so much more to our stainless steel hand dryers than meets the eye. Ideal for a wide range of washrooms environments, our stainless steel units are renowned for their anti-corrosive and vandal resistant properties, making them a smart investment for washrooms with higher footfalls.
VIBRANT VELTIA HAND DRYERS

Modern, striking and simply different, the illo by Vetia hand dryer is the perfect unit for those seeking something a little different for their washroom. With a choice of 16 interchangeable covers, a built in HEPA filter and an amazingly low dB output of just 66dB in oporation, the illo hand dryer is the ultimate melding of style and technology.