Global Handwashing Day is a global advocacy day dedicated to increasing awareness about the importance of hand hygiene and triggering lasting change from the policy-level to community-driven action. Handy Dryers believes that Global Handwashing Day can help schools across the UK increase their awareness of daily hygiene, whilst making it a fun learning activity for all children.
Buy any hand dryer with discount code
HANDWASHING and SAVE £50 off the RRP when
you spend £200 or more*.
*Voucher valid until Friday 29th October 2021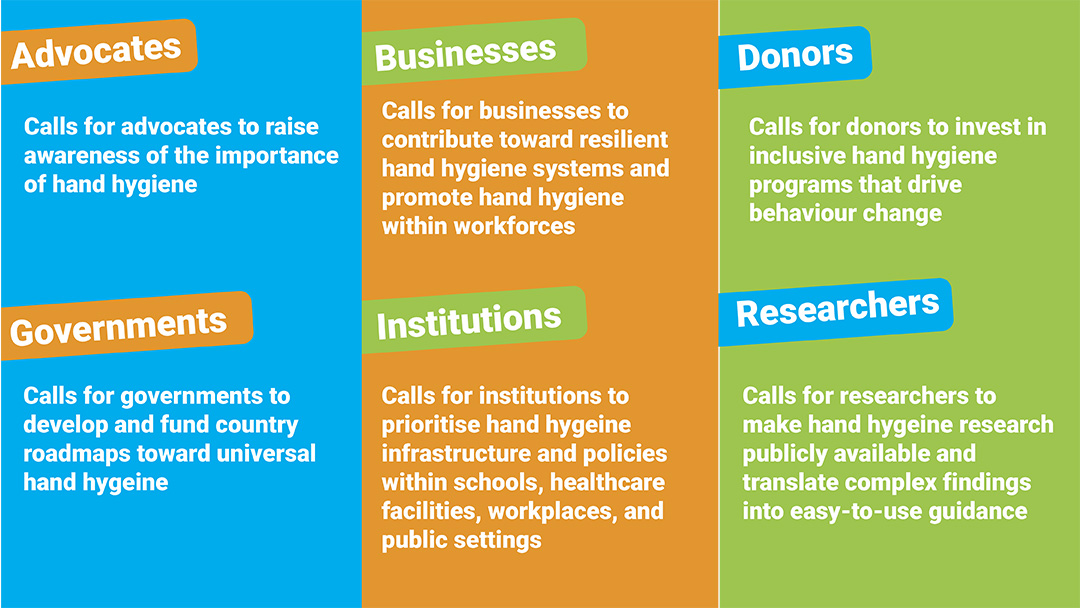 Wondering which hand dryer is the best fit for your school?
Letís look at the three main factors:
1. Quietness
Our quiet hand dryers have been voted best in class by the Noise Abatement Society and have been independently tested to examine their sound-softening technology. Simultaneously, being judged rigorously against hundreds of quiet dryers from across the commercial washroom industry - that makes them some of the quietest hand dryers in the world.
Our Elerillo hand dryer is Equipped with a wide nozzle, noise is massively reduced to only 69 dB, the airflow is maximised whilst covering your hands without having to shake them about too much. Especially ideal for smaller hands in schools and nurseries
2. Cleanliness
There are important hygiene considerations to weigh up. Harnessing the power of germicidal light rays, the Gorillo Juniorís integrated UV-C LED's cast a sterilising glow over the HEPA filter, rendering the majority of bacteria and other harmful organisms harmless.
Whatís more, the Gorillo Juniorís inbuilt HEPA filter catches hazardous germs and particles of human waste that float in the air of even the most carefully cleaned of washrooms, limiting the spread of harmful diseases.
The Gorillo Junior has been designed with a concealed water collection tank, enabling stagnant water to be collected without splashes or spillages. Keeping germ-infested water locked away, the collection tank can be taken out and emptied easily, leaving the area hygienic and odour-free.
Practicality
No drips. No mess. No fuss. The Crocodillo T2 is the smallest ever blade dryer to feature an inbuilt water drainage system and removable collection tray, helping to keep your washroom puddle-free.
Massively reducing your energy consumption, the Crocodillo T2ís ultra-fast airflow minimises hand drying time to under 12 seconds, enabling it to operate on only 1.4KW of power.
This efficient combination reduces running costs dramatically, providing an economical and eco-friendly solution for facilities with carefully planned budgets such as schools, universities, hospitals and independent businesses.
Three of our most trusted hand dryers
Beat the spread of germs and bacteria while hand washing with Sterillo

To find out more about Sterillo.