It has been debated over between paper towel and hand dryer industry giants for many years. Both sides of the argument have for some time been able to make viable scientific studies which prove one is better than the other at maintaining washroom hygiene and in a recent article in the Guardian newspaper, they further highlight this very impasse. But, are hand dryers really unhygienic? And who currently reigns supreme in the great paper towels vs hand dryer debate.
Washroom hygiene in many senses is a relative term and needs to be judged in terms of what one is comparing any given washroom to.
Compared to the above image?
The answer is potentially - very hygienic
Compared to clean paper towels?
The answer is not so clear – it very much depends on who you ask and even the research backing that opinion
A point of particular importance when making comparisons – some hand dryers are much much more hygienic than others. As are paper towel dispensers, not to mention the frequency and detail in the washrooms's cleaning and maintenance schedule provides the most over bearing impact on over washroom hygiene. Scientists from King Saud University studied the basis of this very phenomena when they found that the hot air from hand dryers was depositing lots of bacteria onto hands and bodies of their users- most notably they detected the presence of a potentially harmful bacteria (pathogen S. haemolyticus) with 95% of the samples (Alharbi et al., 2016).
On the basis of this study some may decide that hand dryers are wholly unhygienic and choose an alternative- for example, the humble paper towel. This is where the science gets interesting. Studies that have looked into the topic further have gone on to compare types of hand dryers and even make brand to brand based comparisons. A study from Snelling et al (2010) found high speed 'blade' type of dryers to significantly outperform their basic hot air counterparts. Tests were preformed using human subjects divided into a 10s, 35s of hand rubbing drying period. The blade had the tendency to outperform – showing a reduced bacterial transfer than the alternative tested. So what does this mean? We now know that one study has even found some hand dryers to be blowing hot bacteria infested air onto their users, and we know that that affect is lessened when a high speed dryer is used.
How do we measure Hygiene with hand dryers?
Are hand dryers hygienic to touch?
Do hand dryers blow out cleaner air than they draw in (and does it matter)?
Do hand dryers harbour germs or act as a breeding ground for them?
Can any hand dryers improve air quality?
Are hand dryers hygienic to touch?
Sitting on the washroom wall is invariably going to lead to layers of dirt, germs and detritus landing on every surface, be that a hand dryer, a worktop or the floor itself. Hopefully, a good cleaning regime will reduce this, however, many hand dryers are not properly cleaned or disinfected.
Coatings: Anti bacterial or safe touch surfaces have been shown to be ineffective in real world environments too. In particular, one study using automated ultraviolet light devices found no significant reduction in C. difficile infection rates both hospital wide and in four high infection units (Mcmullen et al., 2015). Once the surface is coated in the thinnest layer of dirt, grease or even soap, the bacteria and viruses happily thrive on top. Great in a lab but pretty useless in real life.
In short, unless the hand dryer has just been cleaned – you'll be best to wash your hands again if you have touched it! Stainless Steel is best and with mirror polished stainless steel you can visually get a pretty good idea of the hygiene.
Do hand dryers blow out cleaner or dirtier air than they draw in?
and does it matter?
If the air you dry your hands on is cleaner than the air in the general washroom, it will make little difference to the overall germ count on your hands before and after drying them. Why would it? Germs are not being blown from your hands by cleaner air – it therefore stands to reason that HEPA filters filtering the air running through a hand dryer make little or no difference to your hands in the drying process –
Air intakes: Just look at where the air is drawn in underneath any hand dryer and you will most likely see something shocking!! Moist air coupled with dust, germs and/or mould is a really bad mix and just about the perfect habitat for bacteria to thrive and multiply. Under the right conditions, bacteria doubles in numbers every 20 minutes and can grow exponentially (Fairbrother, 1970) – imagine that. The image below is not unusual and is of a well used hand dryer in a modern private hospital. The air intakes of hand dryers must be accessible and easily opened for proper cleaning to take place. Many cannot be cleaned unless removed from the wall 1st. This is a hygiene nightmare.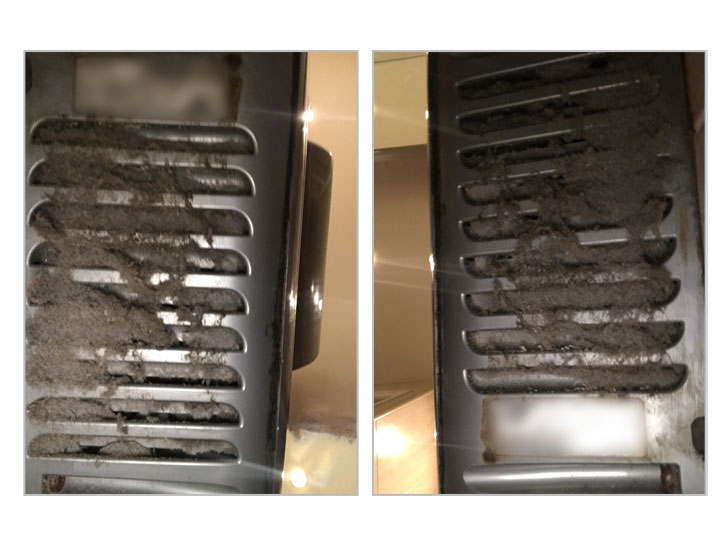 Do hand dryers harbour germs or act as a breeding ground for them?
Clearly, the above image does not represent a hygienic set up and if bacteria and moulds are breeding here, (and it's hard to imaging that they are not), they will be present in the air around as the unit vibrates as it thunders into action many times a day.
Smaller wall mounted hand dryers also get pretty dirty under the covers, however, this is rarely in the area of the airflow. The only way to get a guaranteed hygienic result is with a hand dryer that disinfects itself such as the Sterillo hand dryer. In the Sterillo hand dryer, UVC lamps emit germicidal wavelength light which, apart from sanitising the air in the washroom, also completely sanitises and eliminates ALL the germs inside the Sterillo hand dryer itself.
Can any hand dryers improve air quality?
It is claimed that hand dryers with HEPA filters do just that, however, let us take a look at the facts. HEPA filters will only filter out particles as small until they reach about 0.2 microns (DUAN Wei, 2012). That's effective against a mould spore, however, what about bacteria and viruses I hear you ask?
Viruses are submicron and thus pass through a HEPA filter like water through a sieve. The average virus is just 50-300nm small and very few virons are needed to cause an infection.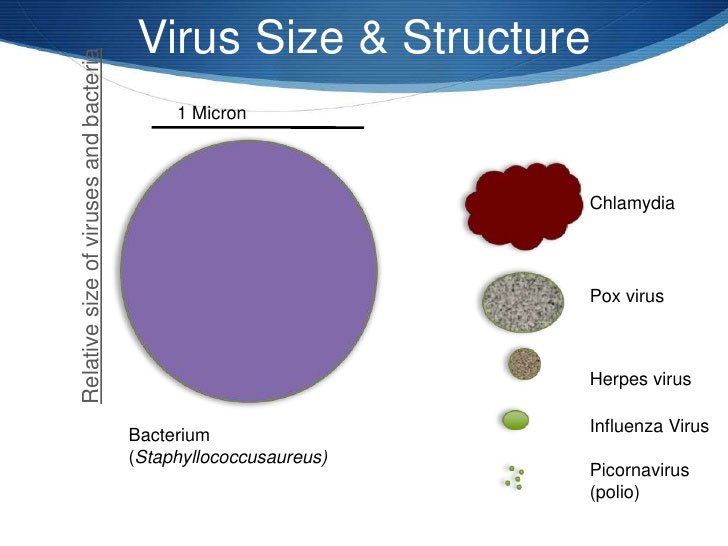 Many hand dryers sit near to the floor and the undersides (air intake) cannot be accessed unless the unit is (electrically and physically) uninstalled from the wall to allow access. A HEPA filter in this instance is essential, however, after a period of time it will become blocked and ineffective needing changing. This again might involve removal of the machine from the wall and is rarely if ever done.
Some, more modern machines have accessibility with opening flaps and easy release HEPA filters such as the Gorillo range.
So what have we learned?
If you choose a blade style hand dryer – make sure it is one that drains away the dirty water
Make sure any hand dryer fitted with a HEPA filter can be easily cleaned and the filter easily replaced without expert assistance.
All hand dryers are not equal - some are much more hygienic than others.
Bacteria and viruses are not contained by HEPA filters and often use them as breeding grounds
The Sterillo hand dryer cleans the air all the time and strips it clear of smells, bacteria and viruses by killing them with its advanced internal Germicidel UVC lamps. Tested and proven by the Governments own labs at Porton Down. Apart from being a sensational best in class hand dryer, it is the only one in the world that actually improves the air quality of your washroom whilst sterilising itself internally.
Bibliography
Alharbi, S., Salmen, S., Chinnathambi, A., Alharbi, N., Zayed, M., Al-Johny, B. and Wainwright, M. (2016). Assessment of the bacterial contamination of hand air dryer in washrooms. Saudi Journal of Biological Sciences, 23(2), pp.268-271.
Snelling, A., Saville, T., Stevens, D. and Beggs, C. (2010). Comparative evaluation of the hygienic efficacy of an ultra-rapid hand dryer vs conventional warm air hand dryers. Journal of Applied Microbiology, 110(1), pp.19-26.
Mcmullen, K., Wood, H., Buol, W., Johnson, D., Bradley, A., Woeltje, K., Dubberke, E. and Warren, D. (2015). Impact of a Pulsed Xenon Ultraviolet Light (PX-UV) Light Room Disinfection System on Clostridium difficile Rates. Open Forum Infectious Diseases, 2(suppl_1).
Fairbrother, R. and Taylor, G. (n.d.). (1970) A text-book of bacteriology. Chapter 5 Bacterial Growth and Multiplication
DUAN Wei, Y. (2012). Viral Penetration of High Efficiency Particulate Air Filter of Biological Safety Cabinet in microbiological Laboratory. Biosafety, 01(03).