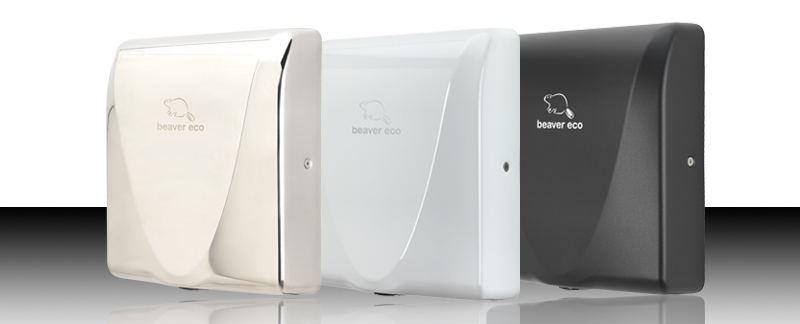 THE BEAVER ECO HAND DRYER
A slimline powerhouse
The Beaver ECO provides impressive, high-speed drying power while keeping the washroom landscape uncluttered thanks to its ultra slimline design.
At 99mm in depth, the Beaver ECO dryer is one of the world's slimmest hand dryers, making it perfect for washrooms where floor space is scarce.
The integrated heat switch, allows for both warm and cool drying use, making the Beaver ECO an ideal unit for the summer months.
The integrated temperature controls also bring the Beaver's electricity consumption down from 1.5kW (hot air) to about 0.5kW (cool air), saving two thirds of the energy but retaining the same impressive drying performance.
---
The Beaver ECO demonstration video