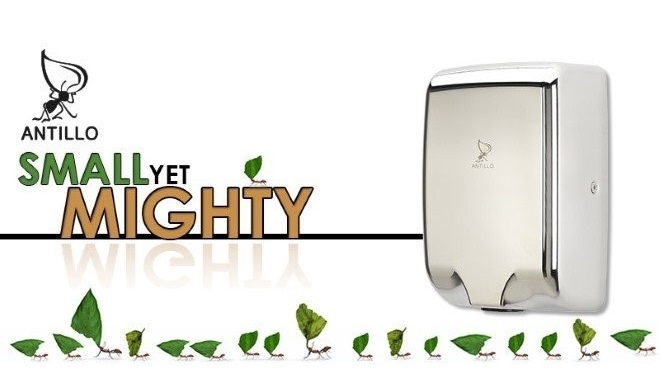 NEW FOR 2022
Leading-edge dryer technology shouldn't cost the earth!
Our newest ECO Hand Dryer, the Antillo, is an afforable, ultra strong and compact hand dryer, designed for the smaller washroom, where space is limited.
The slimline Antillo dryer is available in both vandal proof stainless steel and powder coated white and comes with an ECO setting, to aid running costs. With a drying speed of 10 seconds, the Antillo, much like an ant, is small in profile but mighty in performance.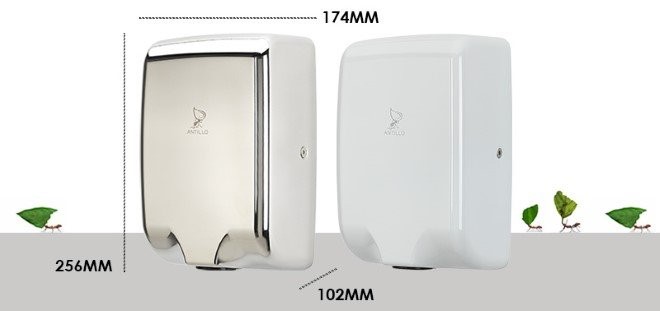 Ultra small footprint: 256 x 174 x 102 mm
Fast drying time: 10-12 seconds
Fast drying speed: 220mph
ECO setting: To reduce running costs
2x modern colours available: Stainless steel & white
Noise output: 74dB at 1 Meter
Vandal proof cover: Made from 304 stainless steel
Two year warranty: Includes parts and labour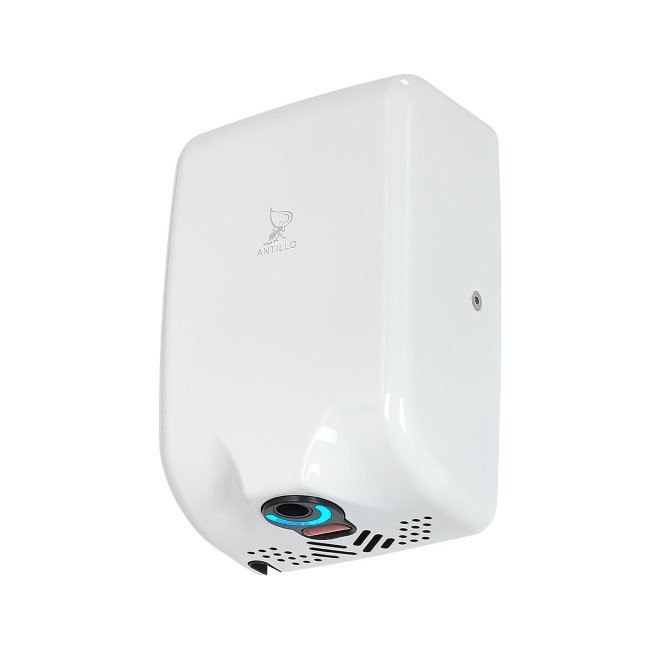 White Antillo Hand Dryer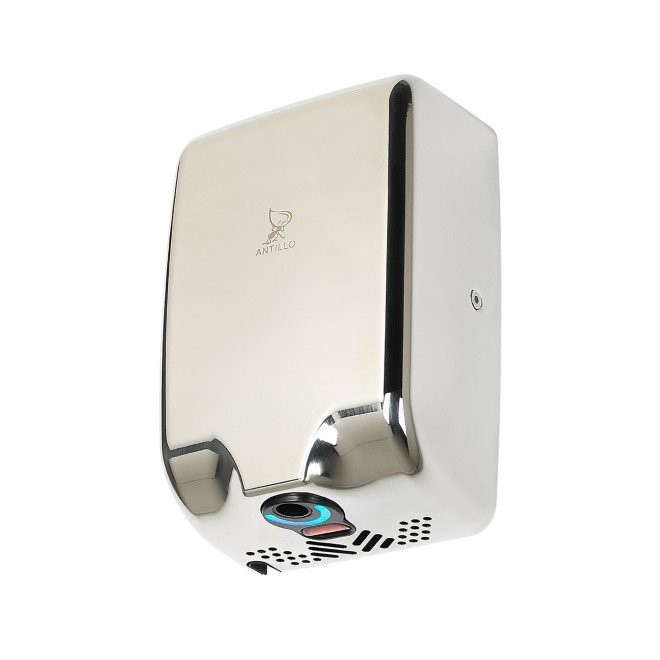 Stainless Steel Antillo Hand Dryer